Looking for the perfect IT Manager?

Although Zeloso is a young starting company, we already have an extensive database with experienced and driven Managers, looking for a new challenge in your company.
Our experience in many different industries, both domestic as international, we make sure we only propose the right match for your Project.
Because your success is ours!
Looking for a new challenge in an exiting company?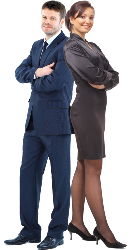 The IT world has many different disciplines ranging from developers to systems engineers & network engineers. Many consulting companies take IT Managers often for granted as being glorified techies.
We at Zeloso believe IT Managers are a different kind of breed.
Therefore we started with a consulting company that is only looking for high profile IT managers. Using our own experience on the field to find the job that fits your qualifications, experience & personality.
Interested? Register yourself on our website and enter your resume now. We will treat your application with the utmost discretion.